ANNUAL MUM SALE AT FARMERS MARKET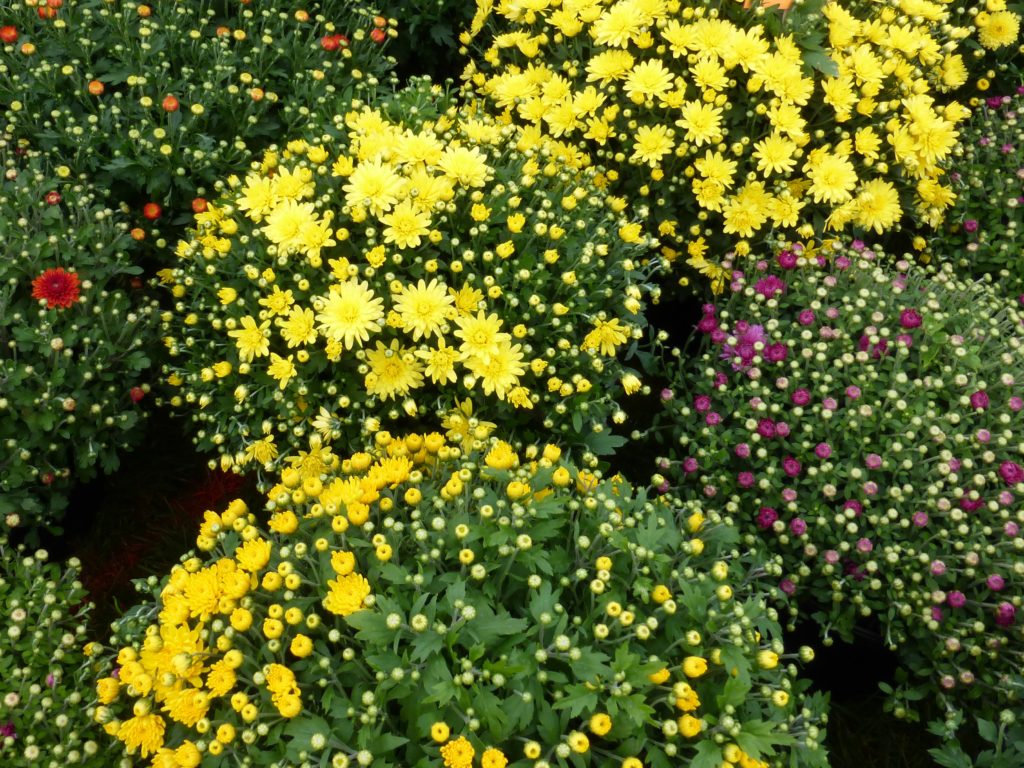 Plan now for beautiful color in your fall landscape! On Tuesday September 6th,  the Bedford Garden Club will be selling its show-stopping mums at the Bedford Farmers Market, 3-6pm (or while supplies last), in the parking lot of St. Elizabeth Seton Church, 190 Meetinghouse Road, Bedford.  
Club members and the general public are encouraged to order and pre-pay their orders by July 30th for the best selection and early pick up after 1:00pm on September 6th.  The beautiful 10-inch potted mums, produced by a New Hampshire grower, are priced at $8.00 each or $7.50 each for 4 or more plants. Proceeds from this annual event help to support the club's educational programs, provide for holiday wreaths at public buildings, and maintain the club's community gardens located throughout Bedford for the benefit of residents and visitors.
To order and pre-pay, click on the order form link below.
Print the form, send the completed form along with your check to the Bedford Garden Club, Mum Sale, 3 Meetinghouse Road, Bedford, NH 03110. Forms & payments must be received by July 30. Colors may be pre-selected but not guaranteed.  Select from shades of:  red, rust, yellow, lavender, and white.