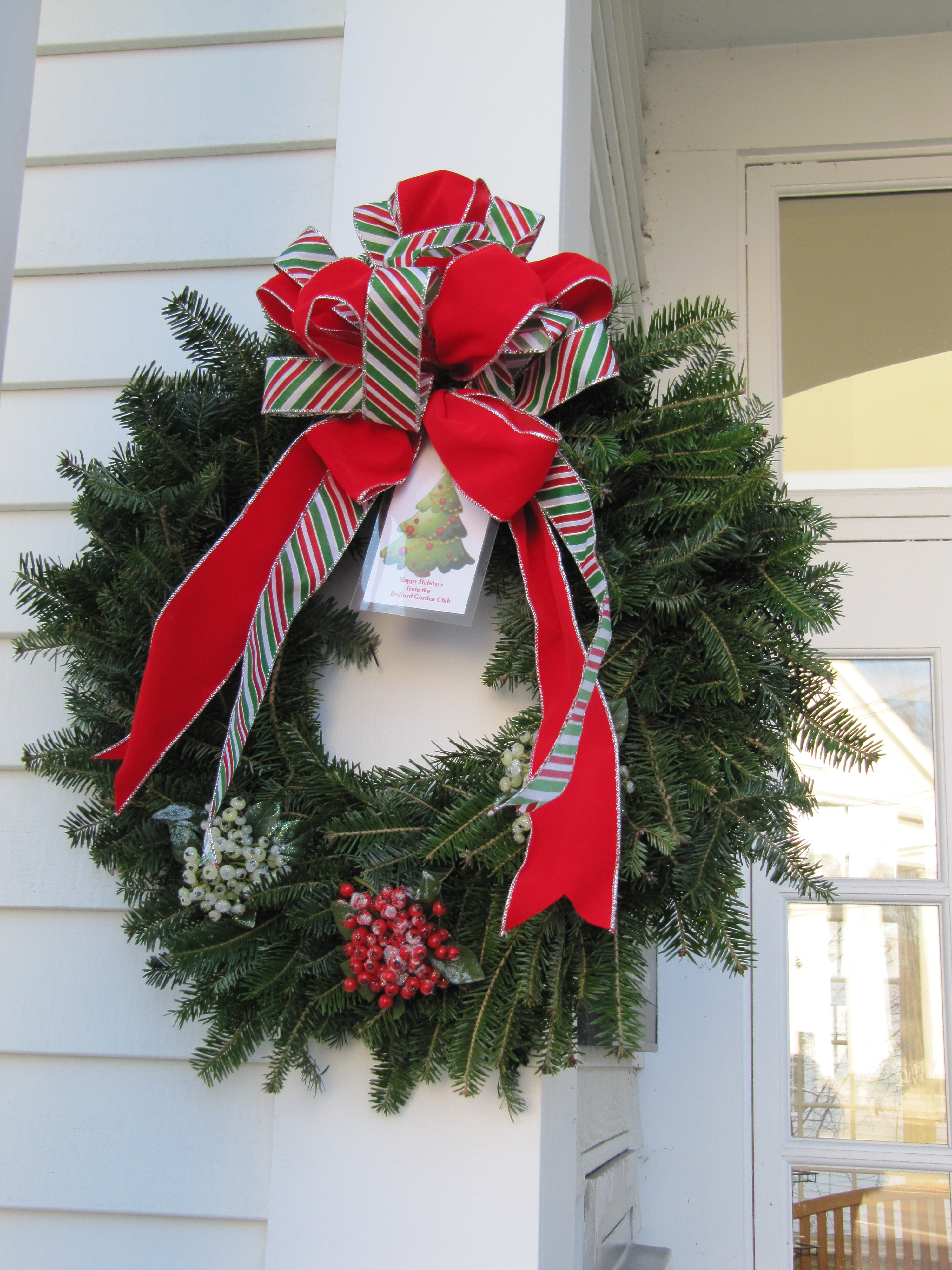 Bedford Garden Club members only have a short time, until November 21st to order and pay for your own wreaths to 'glam' up at the Wreath Workshop. We will decorate these wreaths Monday, November 28 at our Holiday Wreath Works shop.
Prices for the Holiday wreaths this year are:
14″  $8.00
16″  $9.00
18″  $10.00
If you would like to place an order, please make a check made out to
"Bedford Garden Club" for the correct amount with a note on what sizes and
quantities you want. The last day to order and pay for your wreaths will be at the end of our
November Monthly Meeting on Monday Nov 21.
Here are a couple pictures from the Holiday Wreath Workshop.