As part of our town beautification efforts, evergreen wreaths are purchased and decorated by garden club members each year and hung at various town locations.   Our 16 decorated wreaths are placed in 8 Bedford locations, including the Town Offices, the Library,  the Safety Complex (Police and Fire Stations), Old Town Hall, the Transfer Station, Bedford Village Common, Bedford Historical Society, and Burleigh Triangle.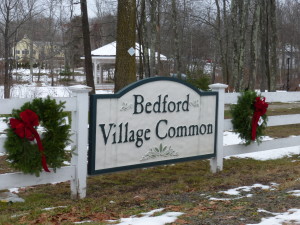 Holiday Wreath Decorating Workshop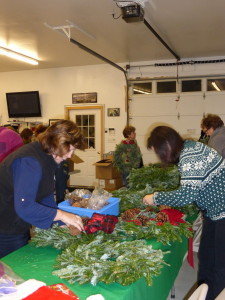 Club members enjoy a festive gathering featuring holiday music and refreshments while decorating the town wreaths, and specially ordered wreaths for members. Please bring clippers and gloves and your own decorations for your personal wreaths. There is a cost for pre-ordered wreaths.