Every year the Club purchases several magazine subscriptions devoted to gardening to the library.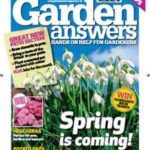 In addition, books are often purchased as commemorative gifts in memory of friends of the club, and to honor special persons who deserve special recognition.
The Bedford Public Library membership at The Fells Historic Estate and Gardens is provided by the Club every year.  Library members receive single day free passes for their patrons use, two for each day of the week. Each pass admits up to 2 adults and accompanying children under age 18 to The Fells Main House and grounds. Guests may hike scenic trails and stroll the gardens; take a guided tour of the house; see new art and sculpture exhibits; visit the Fairy Village; and enjoy views of lake and mountain.